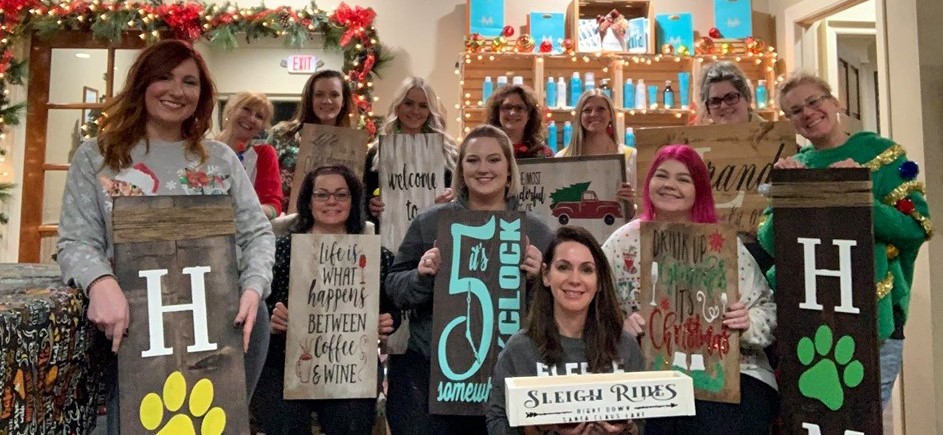 Looking for something FUN to do? Book a Board Painting Party! You can host one at Salon Effervescence OR I will travel to your destination. You will be guided through the party along with hints and tips. We supply you with all materials.
KEEP IN MIND "MORE WORDS = MORE WORK"
You pay the day of the party - CASH OR CHECK ONLY. We recommend wearing older clothes since you are using paints and stain. Parties last between 2-3 hours. Prices start at $30 up to $45 depending on choice. If you are attending a party and would like something custom - Please supply me exactly what you want. I will then determine if I am able to design for you. Depending on your choice thee might be additional cost added for time/material needed. (cost will be given before creating)
8 PERSON MINIMUM FOR BOOKING. To learn more - Call Diane at 262-673-1930 OR visit Design with D Face book page.